Support DigitalDrStone!This site is a free service for Polarity Therapy practitioners, students and teachers, with the intention of expanding Polarity Therapy by making it more accessible. It is owned and operated by a non-profit organization, EnergySchool Foundation, with the support and permission of numerous other individuals and corporations as described in the Acknowledgements section. Please consider making a tax-deductible donation to support our continued presence by using this Paypal button to send a contribution.
Polarity Therapy Volume 1, Book 2

Chart No. 51 - Replacement of the Tendon of Biceps for Arm That Can Neither Be Raised Completely Nor Brought Backwards.
(A) Normal tendon

(B) Tendons

(C) Radius

(D) Ulna

(E) Humerus

(F) Biceps muscle

(G) Scapula

(H) Clavicle

(I) Groove

(J) Slipped tendon
The contact lifts the tendon back into the groove of the humerus and holds it there while it is rotated to a normal position.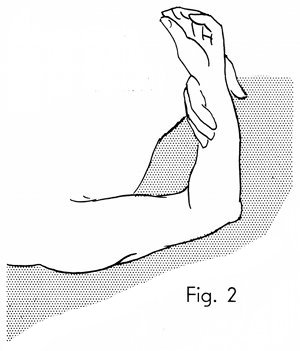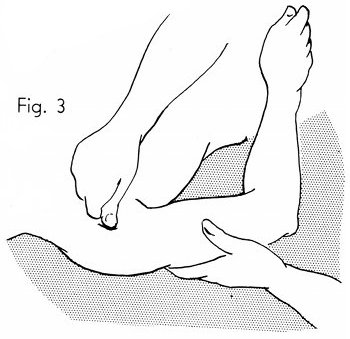 Patient is on the back with the arm flexed to take the strain off the tendon. The humerus is rotated forward by laying the elbow on the table and the hand flexed on the body. The thumb then takes a firm contact immediately under the slipped tendon and pushes upward, at the same time the humerus is rotated posteriorly by bringing the flexed arm up toward the head - even with the table. The contact is held and the arm is straightened out.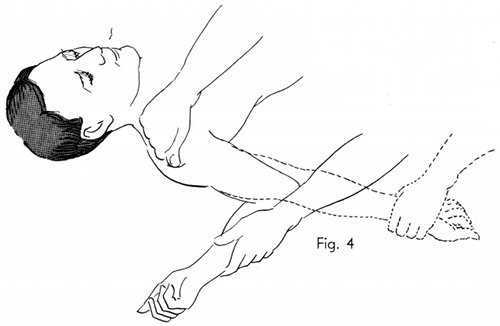 Book 2, Chart 50 ~ Book 2, Chart 52
American Polarity Therapy Association
Copyright 2012 EnergySchool Foundation
Text & images from Randolph Stone, Polarity Therapy Vol. I & Vol. II, CRCS PO Box 1460, Sebastopol, CA 95473
Thanks to the American Polarity Therapy Association and CRCS Publications for supporting this project.