Support DigitalDrStone!This site is a free service for Polarity Therapy practitioners, students and teachers, with the intention of expanding Polarity Therapy by making it more accessible. It is owned and operated by a non-profit organization, EnergySchool Foundation, with the support and permission of numerous other individuals and corporations as described in the Acknowledgements section. Please consider making a tax-deductible donation to support our continued presence by using this Paypal button to send a contribution.
"In this age of over specialization, with emphasis on chemistry, bacteriology, and mechanical and surgical research, we have lost sight of the over-all picture of man as a living being with lines of force working in fields of finer energies."

- Dr. Randolph Stone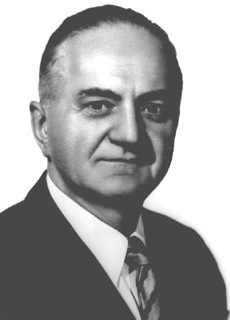 Dr. Randolph Stone, DO, DC, ND (1890-1981), was an American Osteopath born in Austria. He created Polarity Therapy as a synthesis of western medicine and eastern wisdom traditions. In his fifty years of general medical practice in Chicago, he developed a deep understanding of the subtle principles underlying wellness and disease.
Beginning in 1948, Stone self-published a series of books and pamphlets to explain his ideas and methods. Unfortunately his writing style and information organization were not linear. Topics appear sprinkled throughout the whole of the work and no indexing was done. In addition, much of the text was presented in hand-lettered charts, thus making it inaccessible to optical character recognition software. All these factors have combined to make scholarly study of the whole of Dr. Stone's work difficult at best.
This project is intended to make Dr. Stone's Polarity Therapy more accessible by converting everything into a digital, searchable, and indexed format. The Associate Polarity Practitioner Class of 2010 at the Colorado School of Energy Studies laboriously transcribed all the hand-lettered charts as a gift to the worldwide Polarity Therapy community. Our hope is that holistic health scholars everywhere will benefit from full access to Dr. Stone's material.
Because of his background and the era in which he wrote, Dr. Stone used some European spellings and (now) out-dated phrases in his texts. In the spirit of preserving his original work, we have kept these spellings and phrases exactly as Dr. Stone first published them. But to make searches more intuitive for modern researchers, modern variations are included in brackets following the original text (e.g., "psoas magnus [psoas major]"). Call-out points and notes within illustrations are included either as lists next to the illustration or as notes at the bottom of each page, thus making their words searchable as well.
This project also included creating additional keywords and editorial notes for the transcribed charts, and offering numerous other supportive resources and tools. Its growth is ongoing and new features are being contemplated. To enable free access for users, this "Stone-ipedia" is supported by donations large and small, sponsorships, referrals and advertising. Please use the links provided if you feel moved to help this project grow and flourish by patronizing the vendors who are contributing, or contact us with any questions about funding.
If you have any difficulties with this site, or any ideas on how to improve it and make the information even more accessible, please feel free to contact us and let us know. Otherwise, happy searching!